About the owner Martine Ford
Martine Ford is a yoga teacher, author and empty nester who has taught students in Port Macquarie and now in Sydney. A former professional dancer, she has an extensive background in dance as well as numerous yoga studies including: Power Yoga, Core Strength Vinyasa, Yin Yoga, Kids Yoga and Pre/Post-Natal Yoga.
It was her innate desire and love of movement that led her to try her first yoga class, however it took a few years and different styles before she found the one that resonated with her and that left a sense of arriving home.
It was the transformative effect that Power Yoga had on her physically and – more surprising – mentally and emotionally that had her hooked after her first Power Yoga class. This is what inspired Martine to share her experience with others and eventually start her own business, Spirit Yoga. This mobile service (no fixed studio) aims to makes yoga accessible and affordable to most people because it comes direct to them.
Martine's classes are powerful, playful and nurturing and you can practice a class locally, online or download one of her e-books on
Amazon.
"Although, a quiet studio is what a lot of yogis are used to, my students in gyms and schools very quickly learn the benefits of practicing 'where they are'. They are more easily able to find 'the calm among the chaos' in everyday life instead of being easily distracted or ruffled, as this is their constant practice. After all life itself isn't always quiet and zen with a candle flickering peacefully in the background," says Martine.
Many courses and workshops have been facilitated by Spirit Yoga including:
Two series of yoga e-Books have been written by Martine and self published by Spirit Yoga on Amazon. The first series, Yoga for the Seasons consists of five e-Books for Spring, Summer, Late Summer, Autumn and Winter. The second collection, The Spirit Yoga Health Series is a collection of five yoga e-Books designed to benefit a particular health concern and made into and easy to follow class.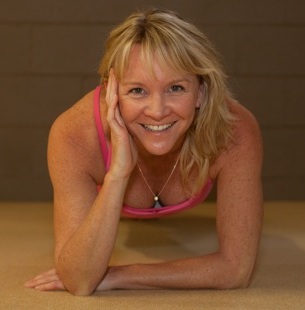 Testimonials from happy students
Credentials
Sadie Nardini Online Evolution Teacher Training - 2017
Yin Yoga - Jo Phee @ P.L.A.Y (Power Living Australia Yoga) 2015.
Advanced Assisting Course - P.L.A.Y (Power Living Australia Yoga) 2015.

Sadie Nardini Online Rockstar Teacher Training - 2013

Advanced/Level 3 Teacher Training - P.L.A.Y. - Byron Bay 2011
Advanced Kids Yoga Teacher Training -

Zenergy 4 Kids -

Sydney 2011.
Kids Yoga Teacher Training -

Zenergy 4 Kids -

Sydney 2010.
Pre & Post Natal Yoga Training -

Yoga Institute -

Syd 2010
Advanced Vinyasa Training -

Power Living Australia Yoga -

Sydney 2009
Assisting Program -

Power Living Australia Yoga -

Sydney 2009
Teacher Training Level 2 -

Power Living Australia Yoga -

Sydney 2008
Teacher Training Level 1 -

Power Living Australia Yoga -

Sydney 2008
Diploma in Dance -

Queenland Dance School of Excellence (QDSE) -

Brisbane 1986