About the owner Martine Ford
Martine's love for movement began at four, when she enrolled in her first ballet class in the coastal town of Port Macquarie. She continued with that passion, studying and performing various styles of dance, before fulfilling her next love, producing two beautiful and busy boys (now young men).
After searching for something to fulfil her desire again for movement and passion a friend suggested Power Yoga classes. Martine began practicing Power Vinyasa Yoga in 2006 and loved the transformative effect the classes had on her physically, and more surprisingly, mentally and emotionally.
"I loved the way Power Yoga could transform my whole mood by the end of the class, and I could walk away feeling joyful, retrospective, courageous or just relaxed depending on what happened on the mat that day! With continued practice I realised that this style of yoga was a moving meditation and with time I was enjoying staying present during class, not having to fidget or be constantly distracted by a busy mind."
It was this love for yoga and it's many physical and spiritual benefits that inspired Martine to start her own business, Spirit Yoga in 2010. With no fixed studio, classes at Spirit Yoga are taught in various locations such as gyms, yoga studios, Crossfit Box, schools (for sport elective), loungerooms, libraries, the beach and in the local Entertainment Centre.
"Although, a quiet studio is what a lot of yogis are used to, my students very quickly learn the benefits of practicing 'where they are'. They are more easily able to find 'the calm among the chaos' in everyday life instead of being easily distracted or ruffled, as this is their constant practice. After all life itself isn't always quiet and zen with a candle flickering peacefully in the background," says Martine.
Her Power Yoga classes are a playful fusion of Power Vinyasa Yoga (flowing) and Core Vinyasa Yoga (CSV). The Still Yoga (yin) classes are mostly seated poses (asana) with the addition of pranayama, mindfulness and a guided relaxation. Martine is also certified and experienced in teaching Kids Yoga (pre-school to teens) and regularly teaches yoga in schools for Sport Elective. Private lessons are also available in all styles and for all ages.
Many courses and workshops have been facilitated by Spirit Yoga including:
Still Yoga (yin) - St Agnes Parish. Classes are

provided as a fee-for-service arrangement to St Agnes Parish employees, clients & residents.

Kids Sport Elective Yoga (since 2011) -

Primary & High School students.

Ekam Yoga Festival - Port Macquarie 2015 & 2016.
Active Nation Day 2014 - Lorna Jane

Port Macquarie.

Summer Fest - Kids Fun 2012 (Kids Yoga Workshops) - Glasshouse.
Adult Yoga C

ourses -

Community College.
Two series of yoga e-Books have been written by Martine and self published by Spirit Yoga on Amazon. The first series, Yoga for the Seasons consists of five e-Books for Spring, Summer, Late Summer, Autumn and Winter. The second collection, The Spirit Yoga Health Series is a collection of five yoga e-Books designed to benefit a particular health concern and made into and easy to follow class. These are, Yoga for: Asthma, Lower Back, Pregnancy, Stress and Anxiety and Weightloss.
Martine is enjoying being able to share her love of yoga in Port Macquarie and afar, and encourages her students of all ages to live from a place of peace, strength and clarity.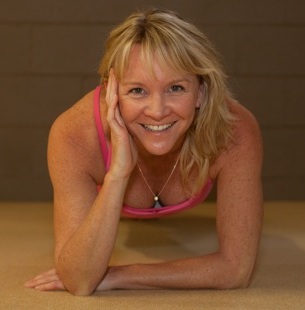 Member of: Yoga Alliance
Insured with: Arthur J Gallagher
Testimonials from happy students
Credentials
Sadie Nardini Online Evolution Teacher Training - 2017
Yin Yoga - Jo Phee @ P.L.A.Y (Power Living Australia Yoga) 2015.
Advanced Assisting Course - P.L.A.Y (Power Living Australia Yoga) 2015.

Sadie Nardini Online Rockstar Teacher Training - 2013

Advanced/Level 3 Teacher Training - P.L.A.Y. - Byron Bay 2011
Advanced Kids Yoga Teacher Training -

Zenergy 4 Kids -

Sydney 2011.
Kids Yoga Teacher Training -

Zenergy 4 Kids -

Sydney 2010.
Pre & Post Natal Yoga Training -

Yoga Institute -

Syd 2010
Advanced Vinyasa Training -

Power Living Australia Yoga -

Sydney 2009
Assisting Program -

Power Living Australia Yoga -

Sydney 2009
Teacher Training Level 2 -

Power Living Australia Yoga -

Sydney 2008
Teacher Training Level 1 -

Power Living Australia Yoga -

Sydney 2008
Diploma in Dance -

Queenland Dance School of Excellence (QDSE) -

Brisbane 1986
To receive further news from Spirit Yoga subscribe to the monthly e-News.