Freebies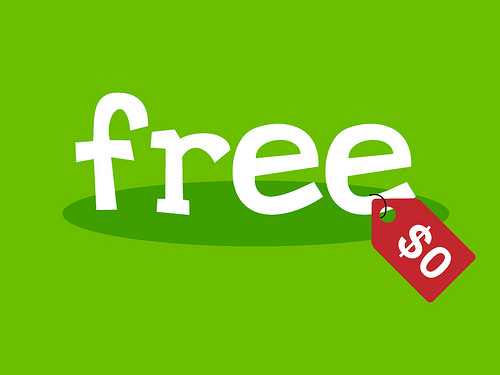 This page is dedicated to all things FREE.

FREE YOGA CLIPS
Do Yoga With Me -

Yoga online for all levels. Hundreds of streaming videos absolutely free of charge.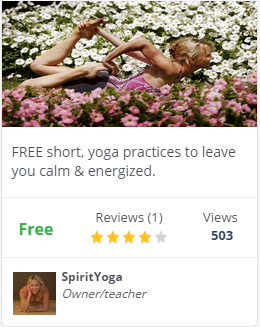 About this Course: A selection of FREE mini yoga clips, information and printables that you can practice anywhere anytime, perfect if you only have up to 15 mins.
Chapter One -
Yoga Warm-ups. We start with some quick routines to use before your yoga practice to warm-up your body. I find a Power Vinyasa Yoga practice with all the Sun Salutations (Surya Namaskar) and Downward Facing Dog (Adho Mukha Svanasana) to be particularly strong for the shoulders, wrists and hands so it is beneficial to gently warm them up before a class. These warm-ups will open up your front, back and side body and twists help ease you into your yoga practice.
Chapter Two - Sun Salutations (Surya Namaskar). Learn how to do the Sun Salutations (Surya Namaskar), there are a few different variations to choose from, starting with the Mini Sun Salute (an easy option if you are new to yoga), then building in strength to the Modified Sun A and finally hitching it up a notch with the full Sun Salutations A and B. If you happen to be pregnant there is also a safe Pregnancy Mini Sun Salute just for you! There is also written information on the benefits of Surya Namaskar.
Chapter Three - Yoga for the Seasons Series. This features mini clips with traditional yoga poses and yoga therapy poses chosen to benefit you at different seasons throughout the year. These don't have to just be practiced in the corresponding season, these short videos are designed to activate different meridian lines in the body and therefore corresponding organs. As you work on organs that are imbalanced you impact your body, mind and spirit in uniquely different ways... so feel free to practice a class out of season to change your mood and well-being by the end of your practice. Why wait until the season of summer to feel endless expressions of power, strength, acceptance, joy, love & compassion, when you can transform your mood at the press of the play button? Yoga for the Seasons is also available as e-Books on Amazon/Kindle, with lots more poses and information.
Chapter Four - Spirit Yoga Health Series. This covers a range of health concerns, so far there are videos to help with Asthma, Lower Back issues, Pregnancy, Weight-loss and Stress and Anxiety with more on the way. The Spirit Yoga Health Series are also available as e-Books on Amazon/Kindle, with lots more poses and information.
Chapter Five - Yoga Ab-toning Series. Featured are some yoga abdominal toning mini clips, hich can be practiced to target in on this particular area. Remember core strength doesn't just involve the abdominal muscles however, a strong core involves abdominal muscles as well as muscles of the back and around the hips. So balance is key, make sure you also tone the back muscles as well so that one side of the body doesn't become stronger than the other causing lower back issues. After toning the abdominals, practice some back-bends as well.

Chapter Six -
Complementary Lessons. This chapter features other complementary material that can also assist in bringing you to a state of calm.

If you are interested in this FREE course simply Log on to Coachtube, click on the 'follow me' button and 'Book this Course'. To keep up-to-date on new yoga clips I post, click on the 'Add to Watchlist eye' found underneath the 'Book this Course' button. Come practice with me!
YOGA BOOKS
Free Ebooks Download Links -

This site provides links for downloading e-books available freely in different formats. The books are published online by their authors for free viewing and printing for non-commercial purposes.

Free Books on Yoga, Religion and Philosophy -

The books published by The Divine Life Society are being made available on the web in both Portable Document Format (PDF) and HTML. You will need Adobe Acrobat Reader 3.0 or better to view the PDF books.
MEDITATIONS
Mindful meditations - this can be downloaded (on to your phone).

You can listen to it at your leisure to help you re-charge when you are feeling that you need to zone out for a few minutes.



More Mindfulness meditations - Finding Peace in a Frantic World.

Choose from: The Chocolate Meditation, Befriending Meditation, Sounds and Thoughts, Three Minute Meditation and more.



Free meditations - Free meditations offer a large collection of meditation techniques to hopefully reduce stress and attain peace of mind. Please explore our positive informative site and in the process rediscover the wonderful and positive part of your self that dwells within. We believe Free Meditations offers one of the best collections of meditation techniques available on the web.

PRINTABLE POSTERS - save the image and print
Salutation Sheets -

The following Salutation Sheets can be saved or copy and pasted and used as practice sheets. To save and copy just right click on the image and choose the option that suits your needs.