About the owner Martine Ford
Martine Ford first started Spirit Yoga in Port Macquarie in 2010 after a desire to share her knowledge and passion for yoga with others. She re-located to Sydney in 2018 for a couple of years for family & work opportunities and is now back in her home town of Port Macquarie in 2020.
A former professional dancer, she has a Diploma in Dance as well as numerous yoga studies and Certification in: Power Yoga, Core Strength Vinyasa (CSV), Yin Yoga, Pre & Post Natal Yoga, Kids Yoga (Pre-school to Teens) and Yoga for Seniors (mat & chair).
Martine has taught classes,
courses and workshops
in several Yoga Studios, Fitness Centres, Schools for Sport, St Agnes Parish, Performing Arts Theatre (Glasshouse), Retreats and presented at
Ekam Yoga Festival.
As Spirit Yoga wished to make yoga more accessible and affordable it has been offering yoga through different mediums for a decade, including e-Books on
Amazon/Kindle
, classes in-person and online (CoachTube and YouTube) and these clips have also featured on MedibizTV - First Global Healthcare TV Channel.
"Although, a quiet studio is what a lot of yogis are used to, my students in gyms and schools very quickly learn the benefits of practicing where they are. They are more easily able to find the calm among the chaos in everyday life instead of being easily distracted or ruffled, as this is their constant practice. After all life itself isn't always quiet and zen with a candle flickering peacefully in the background," says Martine.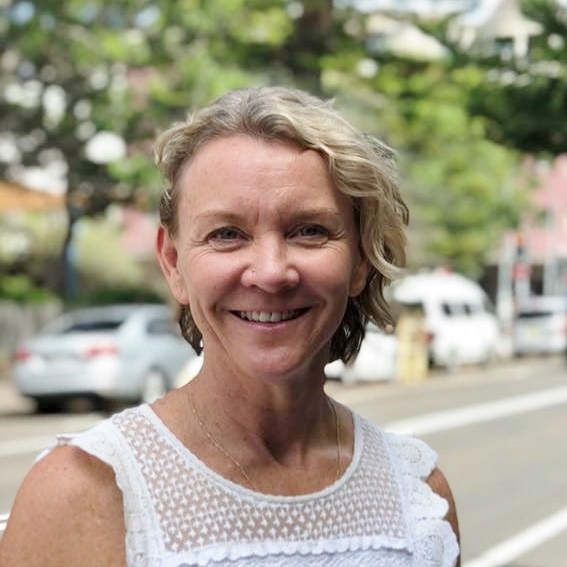 Martine has trained with Duncan Peak and Power Living Australia Yoga (Advanced Power Yoga), Zenergy Kids (Advanced Kids Yoga), Jo Phee (Yin Yoga), Sadie Nardini (Core Strength Vinyasa - CSV), The Yoga Institute (Pre & Post Natal Yoga), Donna Farhi (Yoga for Lower Back Pain) and YMEDICA REWIND Gold: Successful Aging (Yoga for Seniors).